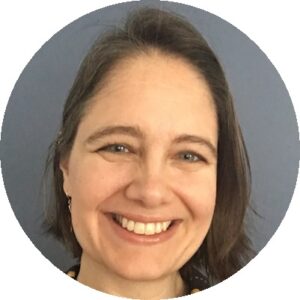 Associate Vice President for Strategy and Planning
The Associate Vice President for Strategy and Planning works closely with TCNJ's senior leaders, providing oversight and coordination of the college's strategic plan with a focus on institutional data and supporting strategic decision-making across units. The Associate Vice President for Strategy and Planning also works with the Board of Trustees, the Committee on Strategic Planning and Priorities, and other governance entities around strategy implementation.
Dr. Lisa R. Grimm is Associate Vice President for Strategy and Planning at The College of New Jersey and a professor of psychology. Dr. Grimm joined the TCNJ faculty in 2009 becoming an associate professor in 2014 and a full professor in 2019.  Prior to starting her current position in 2022, Dr. Grimm served as Associate Dean for the School of Humanities and Social Sciences for 5 years and served as the First Seminar Program/Summer Reading Program Coordinator from 2014-2016.
Dr. Grimm's research is focused on understanding the structure and content of mental representations and she is the director of the Motivation, Individual Differences, and Stereotypes in Cognition (MISC) Lab.  TCNJ students collaborate in the lab to examine the influence of individual and motivational differences on cognitive processing by studying how different individual difference variables, such as regulatory focus, interact with task environments. For example, a set of studies demonstrated how induced or chronic negative stereotypes interact with the task reward structure (e.g., gaining points) to produce performance decrements consistent with stereotype threat.  Dr. Grimm has authored over 20 publications and presented at more than 20 conferences.  Because of her interdisciplinary research, Dr. Grimm has reviewed articles and grant/scholarship applications for over 40 different journals and organizations.
Associate Vice President Grimm earned a BA in Psychology from Grinnell College, and an MA and PhD in Cognitive Psychology from the University of Texas at Austin.
For more information:  https://grimm.pages.tcnj.edu/